Ensure Your Student's Success in Online School
Take an active role in your child's education
Unlike other types of virtual learning environments, Lumen's online charter school provides nearly everything students need to be successful. However, over our many years of enlightening young minds, there is one thing that stands out as making a tangible difference in student success in online school: parent involvement.
The benefits of parent involvement in a child's learning are countless and we want to empower you as a parent to get and stay involved in your child's education. How hands-on or hands-off you prefer to be with your student – or how much they want you involved in their studies, for that matter – is completely up to you as a family. We're here to support whichever level of parental involvement you determine is best for you.
That said, we do have basic expectations for parents and require them to take on certain roles to keep students on the path to success.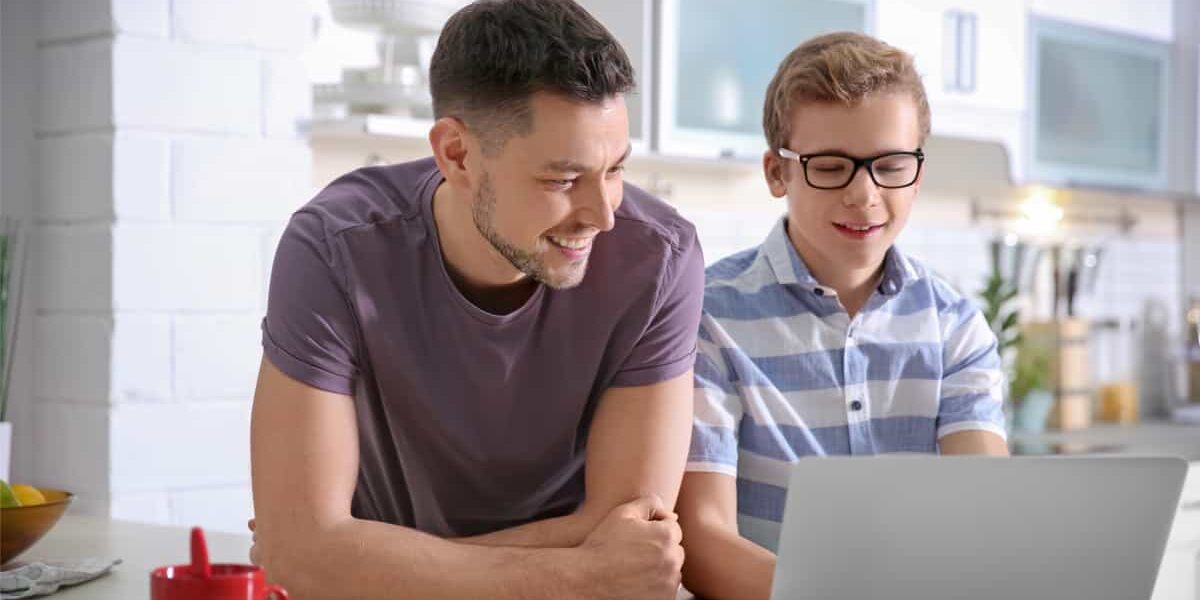 Parent Involvement: Elementary School
A parent's role in their child's education will change over the course of their time at Lumen. Helping your student learn from home is vital to their success, particularly for students in kindergarten through 6th grade. In addition to the general parental expectations, parents of younger students (grades K - 2) may need to sit with their child – but not lead or participate in the instruction.
Your involvement as a parent typically decreases as your child gets older and develops the important skills necessary to succeed in school on their own.
How Lumen Supports Parents
We truly view parents as part of our educational team at Lumen Scholar Institute. As team members, we're always here to provide support and guidance to help your student reach their fullest potential. In order for us to provide this support, however, we ask that parents talk to us about any issues or problems as they arise. We're here to listen and will work with you to do what it takes to get your student back on track and on their way to success.