Concurrent Enrollment & Career Pathways
What is concurrent enrollment?
Lumen's high school concurrent enrollment students earn college credit from UVU
High school concurrent enrollment provides students with opportunities to get a head start on their college education and future career while attending Lumen Scholar Institute. Students who decide to partake in our concurrent enrollment program earn college credits at Utah Valley University (UVU). We offer two different tracks — a general education certificate or an associate degree — to give our high schoolers the flexibility to choose the program that best fits their schedule, academic ambitions, and future career goals.
UVU Concurrent Enrollment
unique general education courses
In addition to saving students time and money, concurrent enrollment at UVU gives our high school scholars a positive introduction to college-level academics and expectations within the helpful confines of the Lumen support system. We've found that students who take UVU courses while earning their high school diplomas at Lumen not only earn valuable college credits but also build confidence in their abilities to succeed in college and beyond.
General education certificate
Students take up to 35 college credits in lower-level General Education courses which can be applied to a General Education Certificate from Utah Valley University or another Utah-based university.
Utah Valley University Associate Degree
Students take 60 General Education college credits and have the opportunity to earn a University Studies Associate Degree from Utah Valley University.
What are career pathways?
Lumen's high school students on the career pathways track earn college credits from a utech college
Lumen's high school career pathways provide students with opportunities to get a head start on their future careers while attending Lumen Scholar Institute. Students who decide to take the technical college route can choose to attend field-specific courses from one of eight excellent technical colleges within the Utah System of Technical Colleges (UTECH).
part of the utah system of higher education
At Lumen, we want our students to explore their interests and discover their passions. The Utah System of Technical Colleges (UTECH) allows our high school students to do just that. Utah's eight fully-accredited technical colleges give Lumen scholars the opportunity to dive right into the fields that most interest them while staying on track to earn their high school diploma. There are hundreds of career pathways to choose from and students who participate in concurrent enrollment at a UTECH college enjoy minimal tuition while enrolled at Lumen Scholar Institute.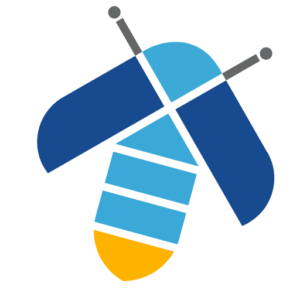 UTECH brings together eight outstanding Utah-based technical colleges from which Lumen's high school scholars can earn college credit and technical certificates while completing their high school diploma. We encourage students to explore their options and choose the right school to fit their goals.
With more than 50 accredited programs to choose from, Lumen students have near-limitless options in technical careers. Feeling overwhelmed with all your options? Our counseling center can provide you with guidance and support on your vocational journey.