Online Elementary: Grades K – 5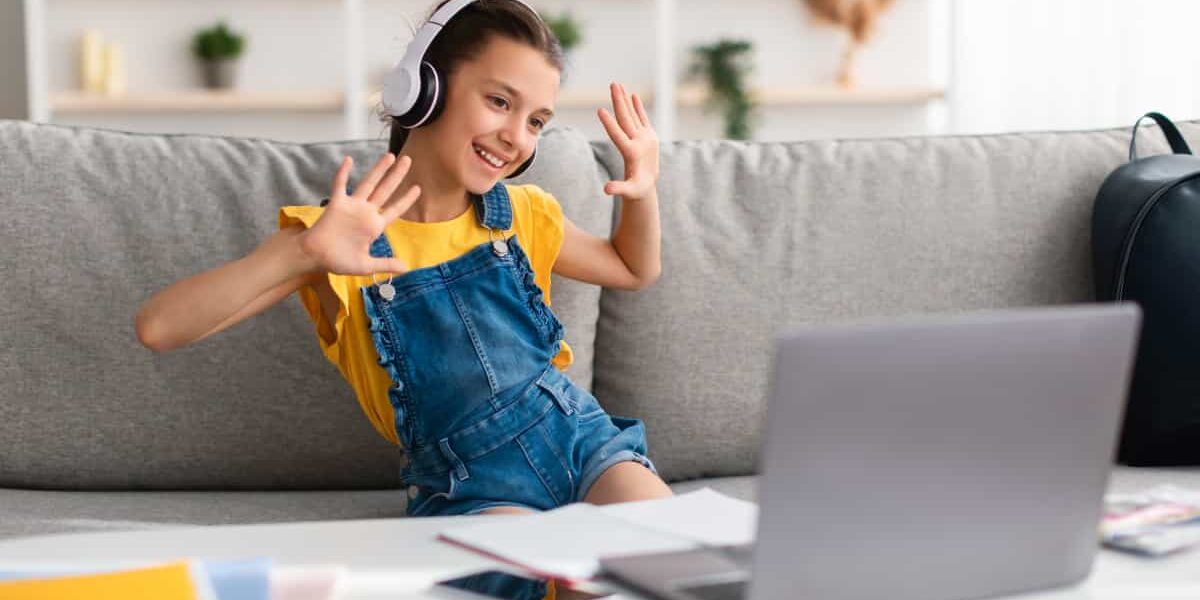 A Charter Elementary School for Utah Scholars
Lumen's free online elementary school programs bring learning to life right at home
Professional Educators

Lumen's skilled elementary teachers guide our young scholars through a balanced curriculum of livestream classes, hands-on material, interactive digital engagement tools, and other at-home enrichment activities.

Small Class Sizes

We keep our online K-5th grade class sizes small for reading and math to ensure each child receives the individual attention that is crucial at this stage of development. Our teachers work with students as a whole class, in small groups, and one-on-one, depending on activity type and student needs.

Marking Milestones

Elementary students grow, learn, and develop in the blink of an eye! We love helping them learn new skills, make new connections, and reach new heights. Our elementary teachers celebrate each and every developmental milestone and encourage their young scholars to discover their full potential.

Peer Play

We offer Lumen scholars of all ages unique opportunities for in-person socialization and play within the Wasatch Front. If you're able, join in on the fun and come play with classmates outside the virtual classroom!
Daily schedules at Lumen's online elementary school combine interactive classes where students engage with their teacher and peers online and hands-on and digital activities designed to meet your young scholar where they are in their educational journey.
Independent & Parent-assisted Work
Elementary School Sample Daily Schedule
Lumen's online elementary school schedules vary greatly, as our online kindergarten class schedule looks very different than that of our sixth graders. All grade levels can expect a healthy mixture of live instruction, independent study, and homework assignments.
| Session/Type | Time | Days | Class or Activity |
| --- | --- | --- | --- |
| 1A - Livestream | 9:00a - 9:20a | M/W | Integrated Studies |
| 1B - Livestream | 9:00a - 9:20a | T/Th | Rotations (tech skills, art, music) |
| 2 - Personal Time | 9:30a - 9:55a | M-Th | Independent Work |
| 3 - Livestream | 10:05a - 10:30a | M-Th | Language Arts |
| 4 - Personal Time | 10:40a - 11:05a | M-Th | Independent Work |
| 5 - Livestream | 11:15a - 11:40a | M-Th | Math |
| 6 - Personal Time | 11:50a - 12:15p | M-Th | Independent Work |
| | | | LUNCH |
| 7 - Livestream | 12:45p - 1:15p | M-Th | Integrated Studies |
| 8 - Livestream/Personal Time | 1:30p - 3:00p | M-Th | Independent Work /Teacher Support |
* Please Note: This is intended as only an example to show what a day in the life of one of our students might look like. Schedules can vary greatly depending on several variables, including the student's personal academic needs.
In our upper elementary classes, grade-level teachers provide students with core instruction through Integrated Studies and Math. Integrated Studies is designed to knit together a broad range of subjects such as Language Arts, Social Studies, Science, and Art. Each grade level has a designated teaching team and students also receive additional instruction time for Language Arts content each day.
Achieving proficiency in typing is more important now than ever, which is why we teach Keyboarding in the 3rd grade. Students in grades 4 through 6 who do not meet Utah's keyboarding proficiency requirement will be assigned Teacher Support time in their schedule to practice their keyboarding skills until they meet state requirements.
In-Person Labs, Activities & Service Projects
Learning outside the classroom is just as important as learning within. During our in-person labs, activities, and service projects, Lumen scholars have the opportunity to engage with each other, socialize, play, and learn from their peers. In addition to applying what they've learned in the classroom to real-world situations, these offline excursions give our elementary students the space to build self-confidence and forge new friendships.
At Lumen, we want parents to feel empowered to participate in their child's education. Students thrive when they're supported both in the classroom and at home, and elementary-aged students need even more home-based help than our older students. You can learn more about your role as a Lumen parent on our Parent Involvement page.
Our Online Elementary School Community
Our young Utah scholars love learning at Lumen